This one is fragile but beautiful. Paint with your mouse. Click to reset. If it breaks, refresh the window.
Fixate on the plus symbol below for at least a minute. Don't move your head. Despite what you see, there is no moving green dot, and all the magenta dots are still there.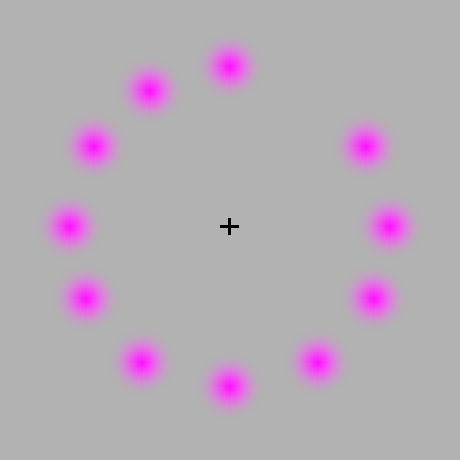 The language spoken in this short clip sounds Scandinavian. Certainly the humor is. The subtitles look like Hebrew. All you need to know is the hostess tells the old fart that bathing suits are not allowed in the lobby.
Playing for Change is a great outfit. Please consider signing up for their mailings.

Once the video starts, rolling over the image brings up tools to adjust volume and go to full screen mode (recommended).



Last updated on February 25, 2016.
Stuck with Microsoft? Get a better browser HERE or HERE.
Sign Guestbook